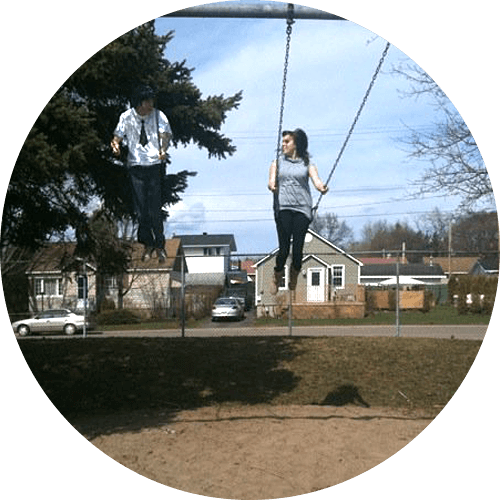 Nilah liked Eric first. They attended the same high school, Eric a grade older than her, and went to the same church. Nilah thought he was really funny, cute, and liked that he went to church and had good friends. For a while, they shared a bus ride home and Nilah always made sure that she sat beside him and asked him how his day went. After she initiated a few hangouts, Eric started to take a fancy to her. He liked how pretty, smart, wise, and different Nilah was. Before long, Eric began driving her to school almost every day.
Finally, on May 20th 2010, Eric had worked up enough courage to say what Nilah had been somewhat-patiently waiting for. They went out to the school's back field, went over a little bridge, walked beside a small creek, finally stopping to sit down. It took Eric a while to get the words out, but he finally confessed to Nilah that he liked her, and she conceded that she liked him too—that's when their relationship really began. Over the course of the next three years, they enjoyed hanging out with friends, volunteering with different ministries, going to concerts, visiting Toronto and Mackinaw Island, and even taking a helicopter ride over the city. Eric graduated high school and went to Sault College for Graphic Design. Nilah graduated a year later and went to Algoma University for Business Marketing.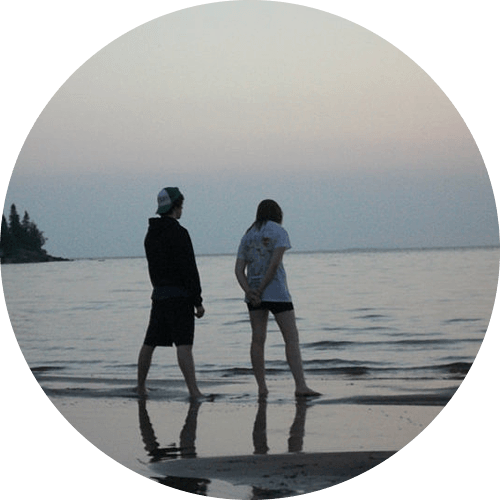 On their anniversary, May 20th, 2013, Eric led Nilah around the Sault on a big scavenger hunt. As it got closer to dinnertime, Eric suggested they go back to their old high school and take a quick picture to celebrate three years together. They went out to the school's back field, went over the little bridge, walked beside the small creek, finally stopping for Eric to set up the tripod to take the picture. Nilah knew what was about to happen the second Eric turned towards her…
…and she replied, "yes!" The newly-engaged Eric and Nilah then went back to Eric's house for dinner, where both of their families were waiting in anticipation. Since the engagement, they still spend time just hanging out, but now devote a lot of their time together planning their wedding. They're both very excited for marriage, for a lifetime spent with their best friend, growing in love and honouring God.
We'll see you at the wedding!